A soundbar might be just what you need to elevate your at-home entertainment experience. In this blog post, I'll explore the technology behind soundbars and how they enhance your audio experience. Whether you are a movie buff or a sports fanatic, a soundbar could be the missing piece to your home entertainment puzzle.
How Does A Soundbar Work: Several Steps
Many soundbars also have up-firing speakers for surround sound and directional drivers for bouncing sound waves, enhancing sound quality. Additionally, some soundbars have microphones for signal conversion and multiple speakers in a single cabinet to fill your room with crystal-clear sound. So, the bottom line is once you've got your soundbar set up, it's time to sit back, relax, and enjoy a cinematic-quality viewing experience right in your own home.
1. Introduction to Soundbars
When I first heard about soundbars, I wondered what they were and how they worked. As I learned more, I realized that they are designed to replace the speaker system found in modern TVs. Soundbars have multiple speakers in a single cabinet, which creates a much wider soundstage than traditional speakers.
They often come with wireless subwoofers that can be placed almost anywhere in a room for an immersive audio experience. Soundbars are a great option for those looking to upgrade their TV sound without investing in a full home theater system.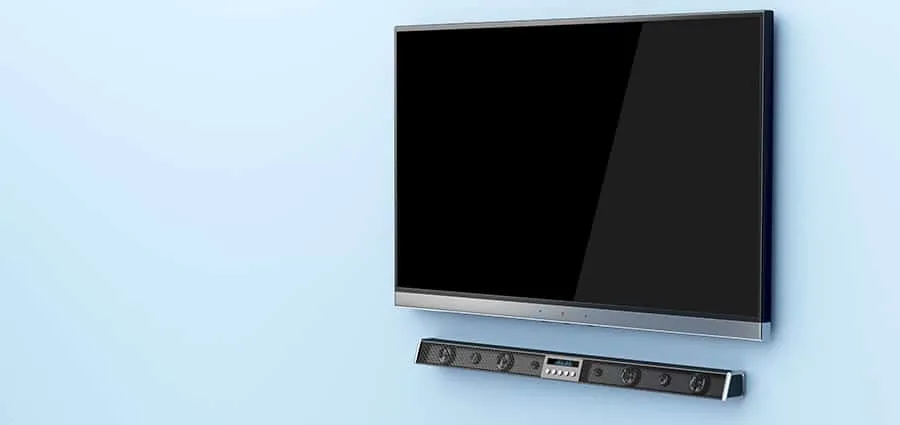 2. Replacement of TV Speaker System
When upgrading your TV's audio, a soundbar is a great option. As discussed earlier, it replaces your TV's built-in speaker system with a better external speaker. This is a great improvement because let's face it, most TV speakers are subpar at best. By adding a soundbar, you'll immediately experience better-quality sound.
Soundbars typically consist of at least two speakers and a subwoofer, which will make a better alternative to your TV speakers. Plus, with only one wire needed to connect the soundbar to your TV, it's an easy setup process. So, if you're tired of straining to hear your favorite movies or TV shows, consider upgrading to a soundbar for an improved audio experience.
3. Seven Speakers in One
Some soundbars can have up to seven speakers built-in, which is a huge upgrade compared to the typically lackluster built-in speakers on most TVs. But it's not just about quantity – each speaker in a soundbar serves a specific purpose, allowing for a truly immersive audio experience.
A soundbar can create a more robust soundstage by splitting rear and surround channel information into four speakers. Pair that with up-firing speakers to bounce sound waves off walls and ceilings for surround sound, and you've got a recipe for an incredibly immersive audio experience.
But it's not just about creating a surround sound effect – directional drivers also shape the audio from a soundbar. By angling drivers in certain directions, soundbars can direct sound waves more precisely, giving you a more accurate and nuanced audio experience.
4. Immersive Audio Experience
One of the most significant benefits of owning a soundbar is the immersive audio experience it provides. Harmonic sounds are produced with multiple speakers within the soundbar, creating an enveloping effect that enhances the overall audio quality of watching movies or listening to music.
Thanks to Dolby Atmos and DTS:X, soundbars can adapt the cinema-inspired immersive sound to your living room, giving powerful, moving audio that matches your entertainment needs. Additionally, some models feature upward-firing speakers that produce a 360-degree effect without additional speakers.
The directional drivers equipped in soundbars work by bouncing sound waves off walls, giving the listener a sense of space and place as if they are in the middle of the action. Connecting the soundbar to your TV is easy and can be achieved using an optical or wireless cable. Overall, a soundbar provides an immersive audio experience that rivals the built-in TV speakers, vastly enhancing the entertainment value of your TV.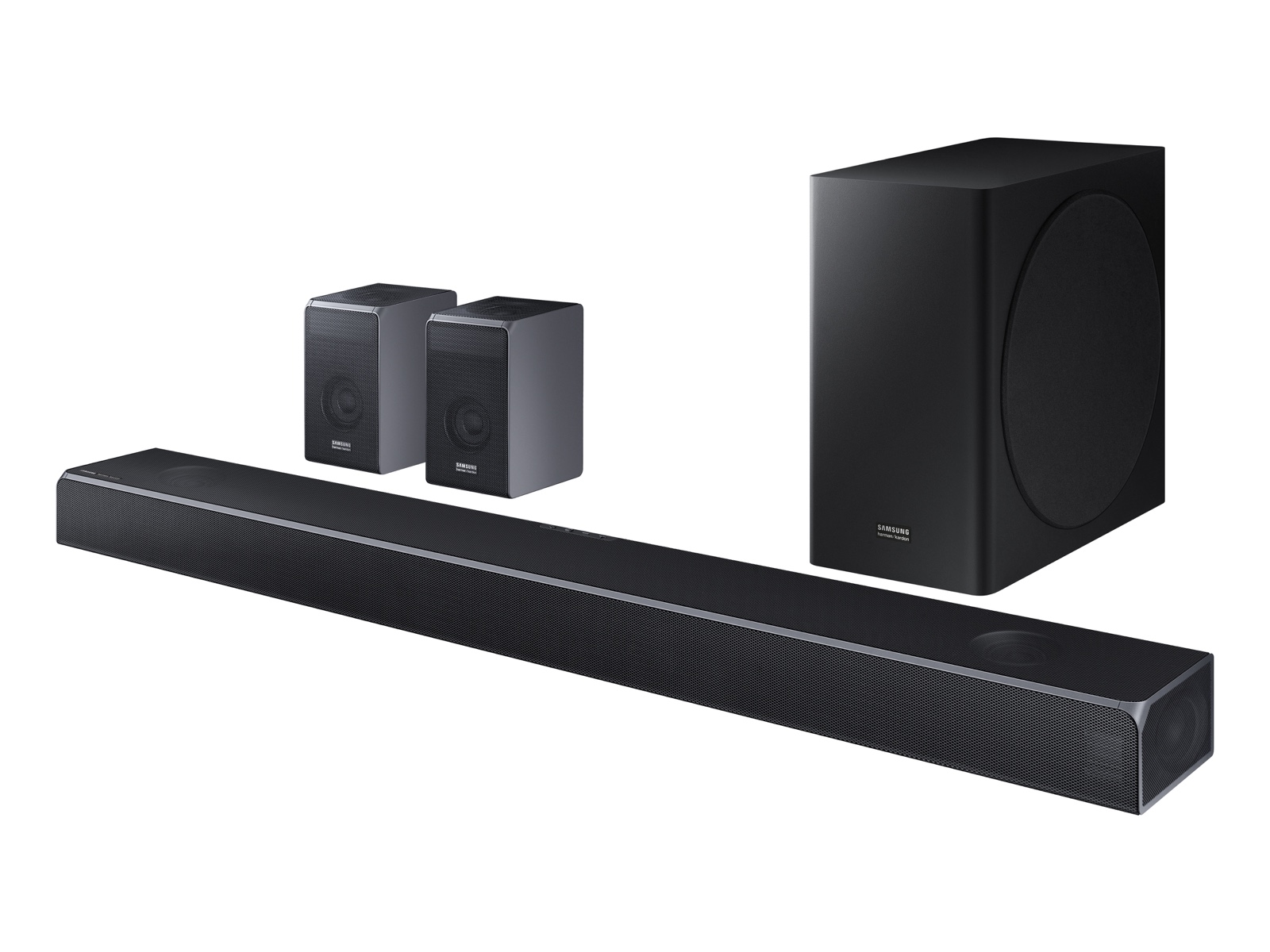 5. Upfiring Speakers for Surround Sound
One of the most impressive features of modern soundbars is the inclusion of up-firing speakers for surround sound. These specially designed speakers are angled to direct sound waves toward the ceiling, which bounce back toward the listener, creating a more immersive audio experience.
This technique is commonly used in Dolby Atmos-enabled soundbars, which can deliver a more realistic 3D soundstage. In my experience, adding up-firing speakers has greatly improved my home theater experience, allowing me to feel fully immersed in whatever I'm watching.
Plus, all these speakers are housed in a single sleek cabinet, makes it easier to set up and maintain than a traditional multi-speaker system. I highly recommend a soundbar with up-firing speakers for anyone looking to upgrade their home theater audio.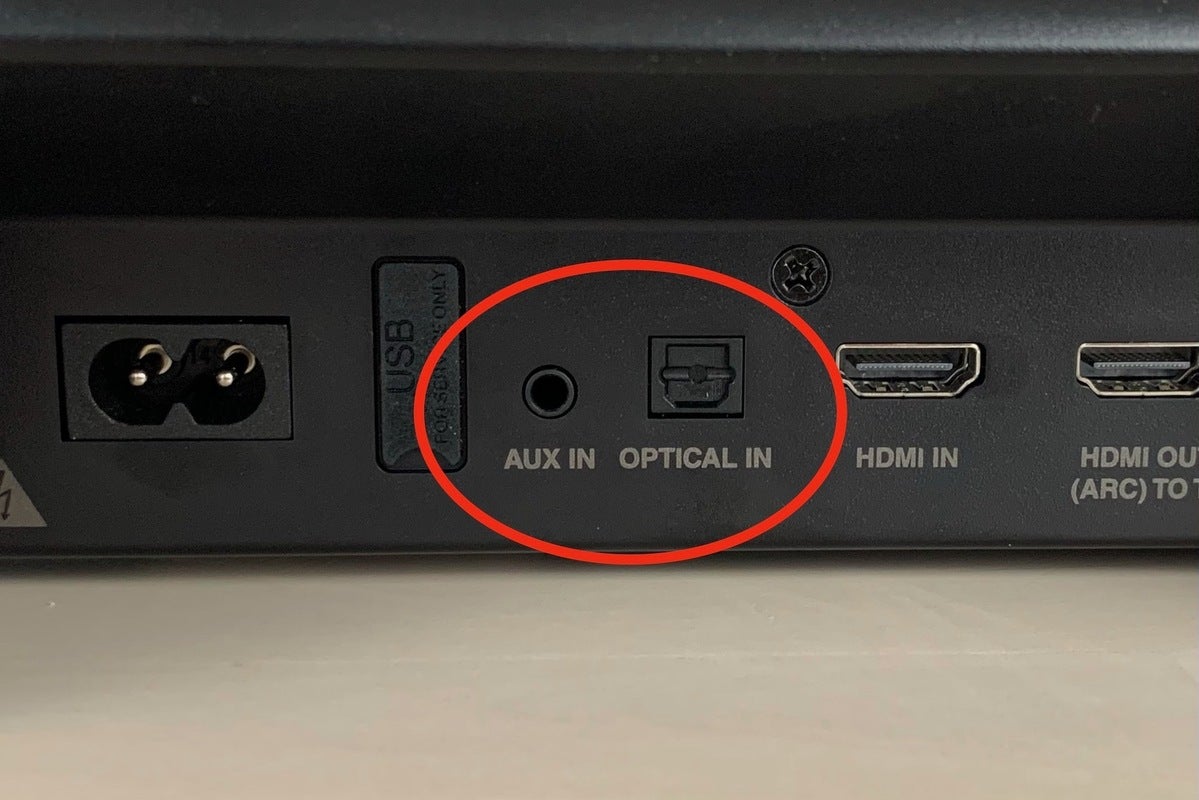 6. Analog Input and AUX Cable Connection
One of the ways to connect a soundbar to your TV is through an analog input and an AUX cable. This setup is straightforward and compatible with most devices with audio output ports. The analog input port on your soundbar is designed to work with analog audio signals, while the AUX cable is used to link the two devices.
The AUX cable transfers the analog audio signal from your TV's headphone jack or RCA output to the analog input port on the soundbar. This allows you to enjoy better TV sound quality without worrying about complex wiring configurations. With this connection option, you can watch your favorite movies and TV shows with enhanced audio to immerse you in action.
So, whether you're watching a blockbuster hit or your favorite TV series, the analog input and AUX cable connection offer a simple and effective way of transforming your viewing experience.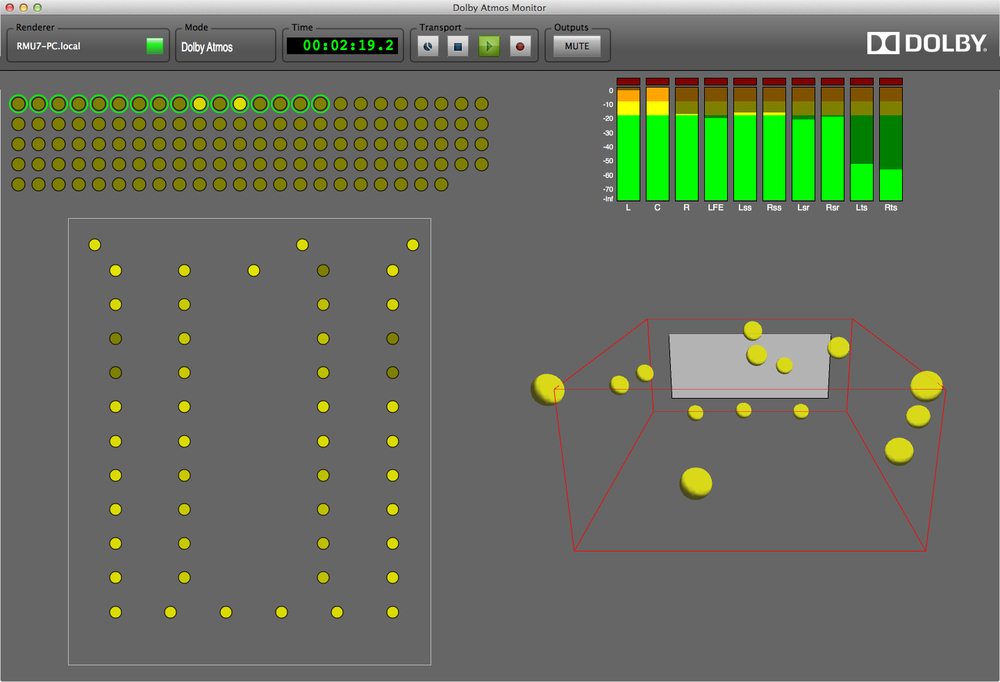 7. Directional Drivers for Bouncing Sound Waves
These drivers are angled in specific directions to bounce the sound off the room's walls and ceiling, creating a diffuse overhead sound that immerses you in captivating audio that feels like it's flowing all around you.
This is achieved by placing the modules around the ear level and directing the audio toward the ceiling. The filters are used to mimic how our head and outer ear shapes sound, giving us a sense of audio directionality.
This advanced technology truly enhances the audio experience, making it feel like you're in a movie theater or concert hall. Plus, with multiple speakers in a single cabinet, soundbars can simulate a surround sound experience without setting up multiple speakers throughout the room. It's amazing how much audio technology has evolved, and I'm excited to see what comes next.
8. Microphone for Signal Conversion
Regarding soundbars, the microphone plays an essential role in converting sound waves into digital signals. This process is made possible through transducers that convert mechanical sound energy into electrical energy, resulting in an audio signal that the soundbar's internal components can process.
With the signal conversion process being vital to the overall performance of the soundbar, quality, and precision are paramount. The microphone captures and converts sound signals accurately by employing directional drivers that bounce sound waves off walls and ceilings, ensuring an immersive audio experience unrivaled by traditional TV speakers.
So, to upgrade your home theater setup, consider investing in a soundbar with a high-quality, precision microphone for exceptional signal conversion. Trust me, you'll enjoy watching movies and listening to music like never before.
9. Multiple Speakers in a Single Cabinet
Regarding soundbars, one of the key features is the multiple speakers in a single cabinet. This design helps to create a more immersive audio experience and can even replicate the effect of a surround sound system.
As we mentioned earlier, a typical soundbar unit includes seven speakers, with three placed strategically in the front, one on the left, one on the right, and the other two pointing upwards. This allows for directional sound and the bouncing of sound waves, creating a rich and expansive audio experience.
Plus, with all the speakers in one cabinet, it's much easier to install and set up than traditional home theater systems. Whether watching a movie or listening to music, having multiple speakers in a single soundbar cabinet can make all the difference.
10. Optical Cable Connection for TV Audio
An optical cable is one of the most common ways to connect a soundbar to a TV. This cable is similar to an HDMI cable but only carries digital audio signals.
If your TV doesn't have an HDMI port or prefers an optical cable, you can connect your TV and soundbar using this cable. Just plug one end of the cable into your TV's optical port and the soundbar's optical port, and you're all set.
With this connection, you'll get high-quality sound to enhance your viewing experience. So, whether you're watching a movie, playing a game, or simply listening to music, using an optical cable to connect your TV and soundbar is a great way to improve the sound quality and get the most out of your soundbar.
Summary
In summary, soundbars are a great solution for achieving better audio quality without the hassle and expense of a full surround sound system. They replace the built-in speakers on your TV and provide a more immersive audio experience with directional drivers that bounce sound waves to create a surround sound effect.
Most soundbars connect to your TV via HDMI ARC or an optical cable; some even offer wireless connectivity. With multiple speakers in a single cabinet, soundbars produce a high-quality sound much clearer and easier to understand than the tinny sound from built-in TV speakers. Soundbars are an excellent investment for anyone looking to improve their home entertainment system's sound quality.
How does a soundbar work?
It houses multiple speakers and electronics in one thin enclosure that connects to your TV, providing enhanced audio output. The directional drivers in a soundbar emit sound waves that bounce off walls and ceilings, creating an immersive audio experience.
Upfiring speakers can also be used to produce surround sound. Soundbars typically have an analog input, AUX cable connections, and optical cable connections for TV audio. Connecting wirelessly is also a possibility for many models.
With a microphone for signal conversion, multiple speakers housed in a single cabinet, and proprietary acoustic technology to deliver high-quality sound, a soundbar is a great alternative to traditional speaker systems. Overall, it's a simple and efficient way to improve your TV's sound output.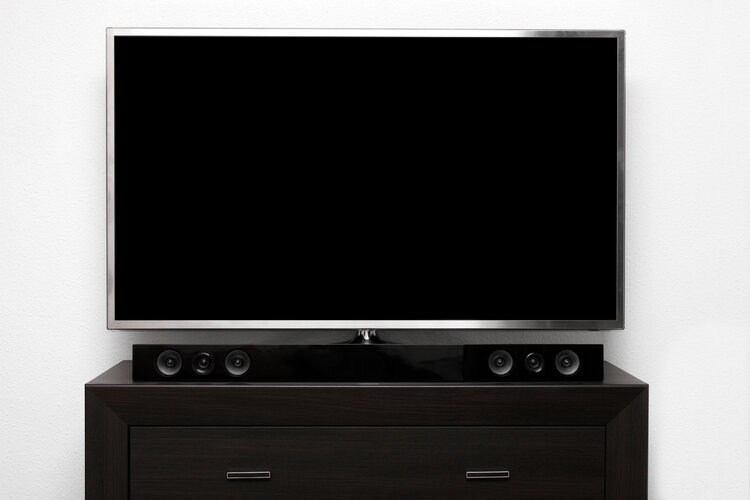 Are soundbars better than built-in TV speakers?
As I discussed earlier in this buying guide, soundbars are a significant upgrade from the built-in speakers on your TV. Thanks to their technology and upward-firing speakers, they offer a more immersive audio experience that can simulate surround sound.
Soundbars excel at emphasizing dialogue and minimizing distortion, and they are better equipped to fill a large room with sound than your TV's speakers. So, investing in a soundbar is a no-brainer to enjoy a cinema-quality audio experience at home. Plus, it's an excellent way to upgrade your home entertainment setup without breaking the bank.
Can I connect a soundbar to my TV wirelessly?
Yes, you can wirelessly connect a soundbar to your TV, but it depends on the soundbar and its capabilities. You can wirelessly connect them without cables if they are both enabled for WiFi and Bluetooth connection. This is a great way to keep everything tidy and reduce unnecessary cables.
Some soundbars also include Bluetooth connectivity, but this is generally not designed to work with your TV and operates more like a wireless speaker. Additionally, you can use an HDMI cable via the HDMI port labeled ARC/eARC to connect your soundbar to your TV. Check the compatibility of your soundbar and TV before attempting any wireless connections.